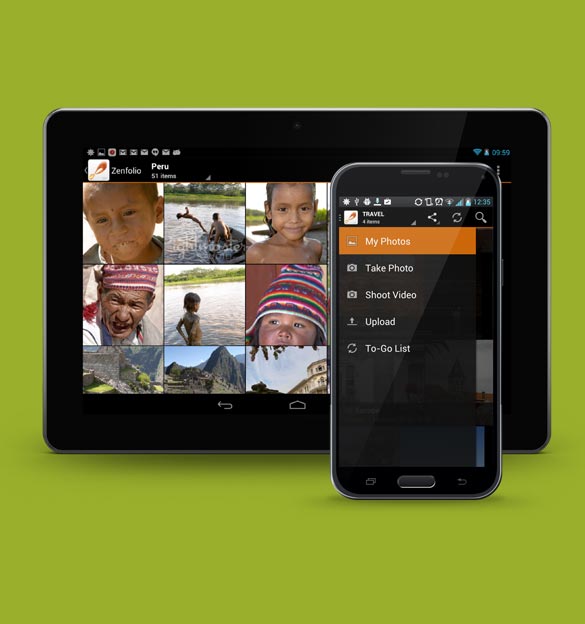 Complete photo management for your photos hosted on Zenfolio.
Technologies:


With myZenfolio, you can take your photos To-Go on your phone or tablet for quick offline viewing, create or modify your existing galleries, upload new photos to your Zenfolio account, and much more.
Features:
• Browse, create, and modify your groups, galleries, and collections
• View your online photos through a native Android experience
• Download entire galleries for smooth offline viewing with the To-Go feature
• View photos in a slide show
• Upload new photos to your account
• Edit photo titles, captions, categories, and keywords
• Share photos and galleries using Android's built-in sharing menu, or copy direct links to share however you like
myZenfolio is the official Android application developed and supported by Zenfolio.
Zenfolio is the premier provider of online photography presentation and sales solutions for professional photographers, artists and enthusiasts.


Our work