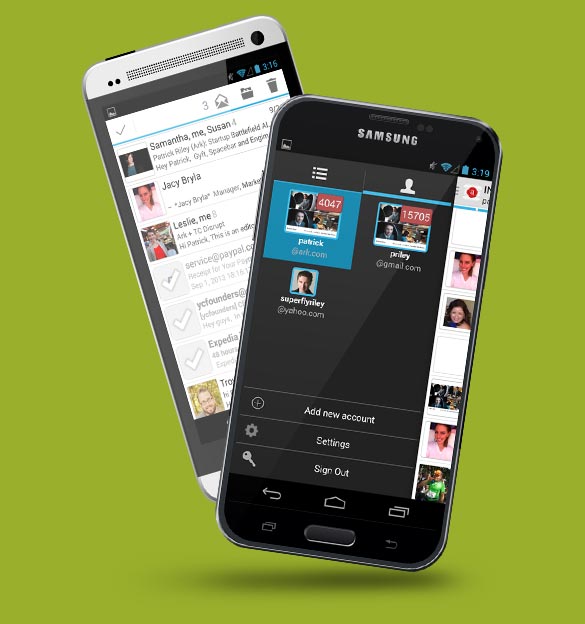 Ark Mail is a mobile email client that displays social information about anyone who emails you, including photos, title, and their social networks. Ark Mail syncs with Yahoo, Aol, Gmail or Google Apps email accounts and is powered by the Ark Social API.
Technologies:


Applications provides you with following functionality:
Managing emails.
Grouping mails in threads/conversations.
Gesture based mail items management.
Allows you to cancel mail sending.
Quick predefined answers.
Other.
The unique feature of Ark Mail Client is displaying the social information about mail senders from huge, up-to-date Ark API service.


Our work