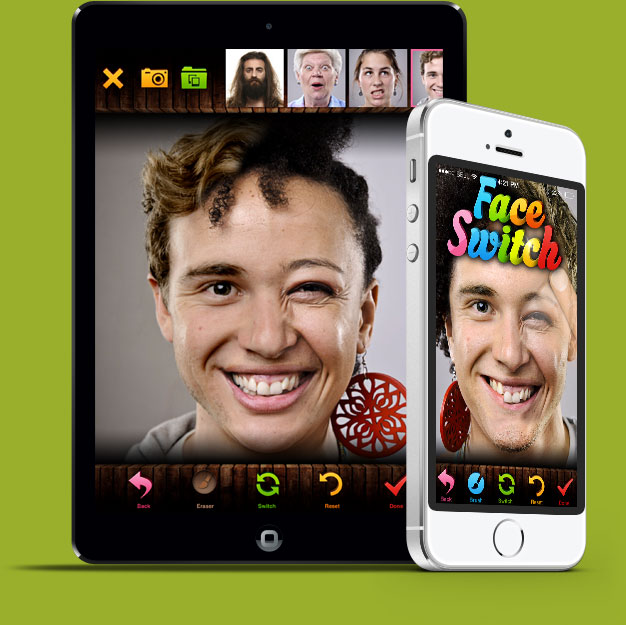 Downloaded over 6 000 000 times from App Store and Google Play.
Ranked #1 on App Store in 25 countries e.g.: France, Brazil, Germany, India, Switzerland.
Technologies:



The app entertains by morphing faces with a swipe of a finger. Blending is based on OpenGL technology, the app is capable of face detection. It brings together face mixing enthusiasts by offering social features like following, commenting and liking each others creations. Backed by powerful Parse BaaS handles more than 90 000 user requests daily . Three versions available on App Store: Paid, Free and for an iPad. it is free on Android.
Our work